Frequently Asked Questions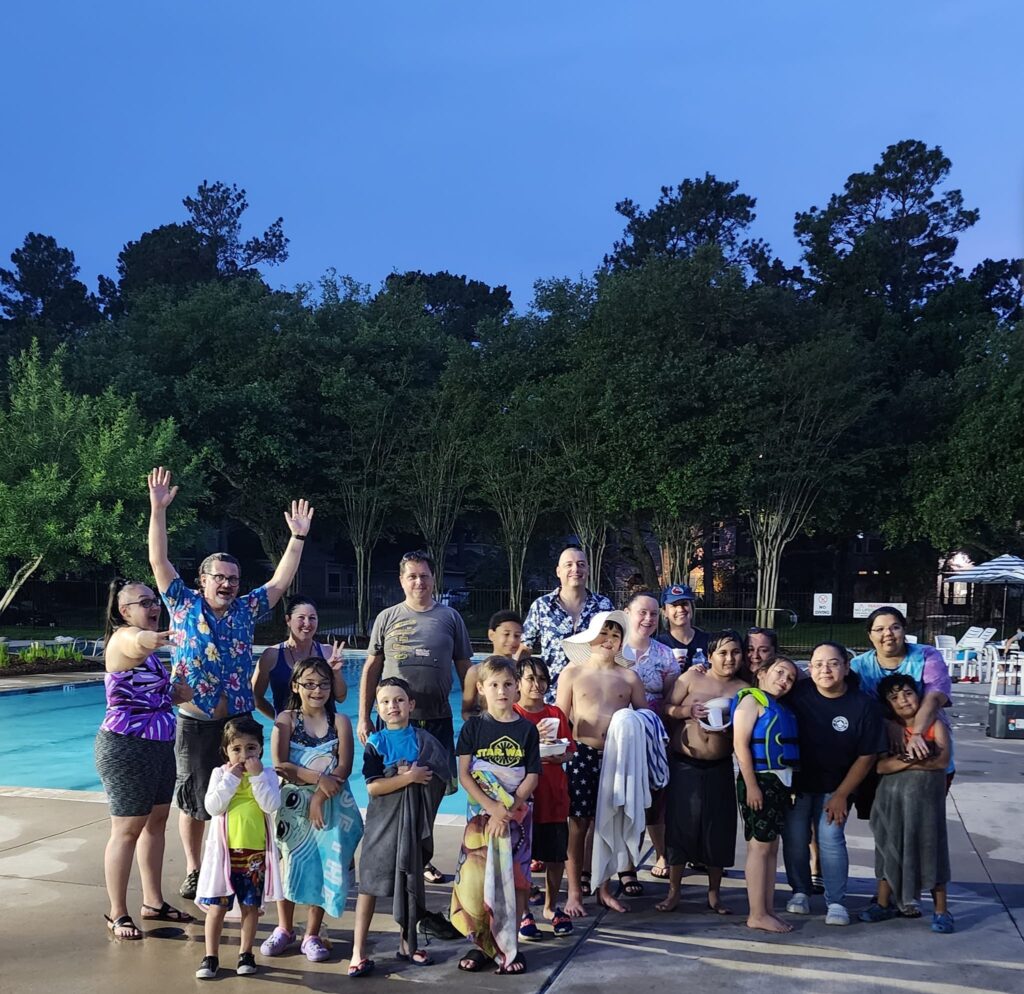 Why Cub Scouting?
The Boy Scouts of America is one of the nation's largest and most prominent values-based youth development organizations. The BSA provides a program for young people that builds character, trains them in the responsibilities of participating citizenship, and develops personal fitness.
For over a century, the BSA has helped build the future leaders of this country by combining educational activities and lifelong values with fun. The Boy Scouts of America believe that helping youth is a key to building a more conscientious, responsible, and productive society.
Are Cub Scouts the same as Boy Scouts?
Cub Scouting is part of the Boy Scouts of America program—so in that sense, Cub Scouts and Boy Scouts are both members of the same organization. However, they are entirely different programs: Cub Scouting is a family-oriented program designed specifically to address the needs of younger youth.
What are some of the things Cub Scouts do?
Community service projects, craft projects, games & sports, campfires with songs & stories just to name a few. We gather both as a pack (once a month) and separately in our dens (twice a month). Gatherings can be geared toward community service, completing rank achievements and/or just having fun!
What is a Pack and a Den?
Every Cub Scout is a member of a Cub Scout Pack, which includes boys and girls from kindergarten through 5th grade. The Pack is divided into smaller groups called Dens that have about six to eight Cub Scouts of the same gender, all of the same grade level.
How often do Cub Scouts meet?
Our Cub Scout dens meet here twice a month on Tuesdays. Pack Meetings are held once a month, typically on the third thursday. Every month, there are optional events and activities offered for members of our pack, some of which may involve community service and/or outdoor field trips.
Why do Cub Scouts need to wear a uniform?
Scout uniforms are a key aspect of the Boy Scouts of America program. The uniform creates a sense of unity and symbolizes the principles to which we are committed – character development, citizenship training, and physical and mental fitness. The scout uniform also allows each scout to display individual accomplishments and recognition. By wearing your uniform, you show others that you are a member of the worldwide Scouting program.
What is a Class A or Class B Uniform?
Class A refers specifically to the formal uniform (w/ neckerchief and hat) and should be worn at all pack meetings and various events in the community. Class B is our pack's t-shirt and should be worn for events where the scout might get dirty (sporting/hiking events, park clean-up, etc). Typically, emails are sent out regarding each specific event and will include a note on what uniform is appropriate.
How do the Cub Scouts earn awards?
While having fun, scouts also earn badges and awards. Scouts will work on projects with their dens, the pack and their family members. Many of these achievements will be recognized during pack meetings, giving the scout the opportunity to feel a sense of pride and accomplishment.
The most popular awards for Cub Scouts are the advancement awards. Cub Scouts do requirements to advance and earn their badges of rank: Tiger Cub, Bobcat, Wolf, Bear, Webelos, and the Arrow of Light Award. The Arrow of Light is the highest award in Cub Scouting. Webelos Scouts also earn activity badges.
Scouts may also earn "Belt Loops" and pins in the Cub Scout Academics and Sports program. This enables scouts to be recognized for some of their favorite subjects and to explore new ones as well.
Cub Scouts can earn many other awards and medals too, sometimes by themselves, sometimes as members of their pack. They can earn or help their pack earn Quality Unit awards, religious emblems, the Emergency Preparedness Award, the Outdoor Activity Award, or the World Conservation Award.
What are the major advancement milestones for Cub Scout?
Recognition is important to younger youth. The Cub Scouting advancement plan provides fun for the boys and girls, gives them a sense of personal achievement as they earn badges, and strengthens family understanding as adult family members work with their Cub Scouts on advancement projects.
Each Cub Scout works on an age-appropriate rank badge by fulfilling different requirements that consist of new and fun learning experiences. Each scout earns the Bobcat badge, which involves the basics of being a Cub Scout. The following are the grades of Cub Scouts and the rank they work towards:
Kindergarten – Lion
First grade – Tiger rank
Second grade – Wolf rank
Third grade – Bear rank
Fourth grade – Webelos
Fifth grade – AOL (This final year helps prepare youth for a transition to Scouts BSA in the last quarter of their fifth grade year.)
How old (or young) can a boy be to join Cub Scouting?
Cub Scouting is for all youth in kindergarten through fifth grades, or 5 to 10 years of age. Youth who are older than 10, or who have completed the fifth grade, can no longer join Cub Scouting, but they may be eligible to join the Scouts BSA or Venturing program. Youth can join at any time throughout the year.
If a boy or girl first joins Cub Scouts as a Bear, may they go back and earn the Tiger Cub and Wolf badges?
No. In the Cub Scout program, all youth in a den work toward the same badge. If a boy or girl joins Cub Scouting as a 9-year-old, they must earn the Bobcat badge (all youth in Cub Scouting earn this badge), and then they will begin working on the Bear badge with his fellow Cub Scouts. Youth are not required to have earned the Tiger Cub or Wolf badges. Since those badges are for younger Cub Scouts (7- and 8-year-olds), the requirements for those badges are below a 9-year-old's current level of ability, so "going back" to pick up those badges is not permitted.
If a youth completes the Wolf badge early, may they begin working on the Bear badge?
No. In the Cub Scout program, all Cub Scouts in a den work toward a badge that is geared to their level of development. If the Wolf badge is completed before the end of the program year, a Cub Scout may work on electives to earn Arrow Points, but they may not begin working on the requirements for the Bear badge. A Cub Scouts work on the Bear badge will begin the next program year, when they graduates into a Bear den.
When a Cub Scout earns the Arrow of Light, may they immediately join a Scouts BSA troop?
Boy Scouting is available to youth who have earned the Arrow of Light and are at least ten years old—so a Webelos Scout who has earned the Arrow of Light is eligible to join a troop immediately (provided they are at least ten years old).
However, many packs coordinate with a local Scouts BSA troop to facilitate the transition from Cub Scouting to Boy Scouting. In these instances, it is better for the youth, their family, and both units if all Webelos Scouts make the transition together, in a coordinated fashion, rather than having each youth leave the pack as soon as they is eligible.
As I read the outlines from Tiger Cubs through Webelos II, some of the requirements and activities seem to be similar to those completed in earlier years. Why?
You have discovered one of the beauties of the Boy Scouting program. From start to completion, it is a spiral of learning and fun that builds upon previous experience in the program. Basic skills and concepts learned at an early age are repeated and expanded upon to reinforce the knowledge. It is all age-appropriate.
What if a Cub Scout misses a den meeting and, therefore, does not complete the advancement?
Please contact the den leader. The Cub Scout will be able to complete the missed activity with their family. The Cub Scout will be able to receive their badge or award only after the activity has been completed. Please inform the den leader when it has been completed.
Are den and pack activities planned for the summer?
Yes, but on a reduced scale. The pack typically offers at least one scout related event for each summer month. Individual dens may decide to meet, but are not required to.
Can siblings attend pack functions?
Absolutely! Cub Scouts is ALL about family. We encourage brothers, sisters, parents and even grandparents to attend pack functions!
How can I become an adult volunteer in Cub Scouting?
Contact any pack leader, easily spotted at pack meetings wearing the tan adult leader uniform! Whatever level of assistance you can provide is appreciated and welcomed! The pack only succeeds when there are enough adult volunteers to make it all come together!
My child is involved with other activities which will sometimes conflict with Cub Scout activities. Is it okay if we miss some meetings?
Our scouts are involved in many different activities outside of scouting. Between school plays, soccer, football, basketball, baseball, and swimming, it seems there is always something going on. The leaders understand this, because many of them are active in coaching these sports as well. Just follow the Cub Scout motto and "Do your best" to try to make it to the meetings. If you are coming from another event, such as a sports practice or game, do not worry about scouting attire. We would rather have the scout spend that preparation time in the den/pack meeting.